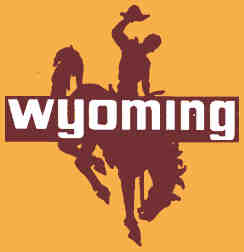 A listing of Wyoming frequencies set up by County.
Last Updated 03-04-2008
Best Viewed with Internet Explorer


"Lightning Leo's Favorite Links"
Jason's South Dakota Scanner Page
Clay Irving's Scanning Reference

If you find any errors in the above listings,or have updates please send E-mail to Lightning Leo. I would also like to hear any comments concerning this page.

As is always the case, there are people to thank:
Lightning Leo: It was my idea & I had the data !
Arden Bingham: I'm willing to try anything & it wasn't that hard to learn!
Tony Bingham: Even tho I'm only 17, I taught "Dad" and "Uncle Lightning" a thing or two !
---
And Thanks to our host

Visionary Communications
301 S. Douglas Highway
Gillette, WY. 82716
1-888-682-1884
Serving Communities All Across Wyoming